Boat Part for sale online (
Pompano Beach, Florida
) – Category: Boat GPS & Chartplotters
Raymarine C120 Classic Display Core Only – E02022 – 90 Day Warranty
Brand: Raymarine
Manufacturer Part Number: E02022 – 0270572
Warranty: No Warranty
Custom Bundle:
Bundle Description:
Modified Item:
Modification Description:
Non-Domestic Product:
Applicable Regions:
California Prop 65 Warning:
Country/Region of Manufacture:
CLICK HERE TO VIEW THE PRICE
MORE DETAILS ON THIS BOAT PART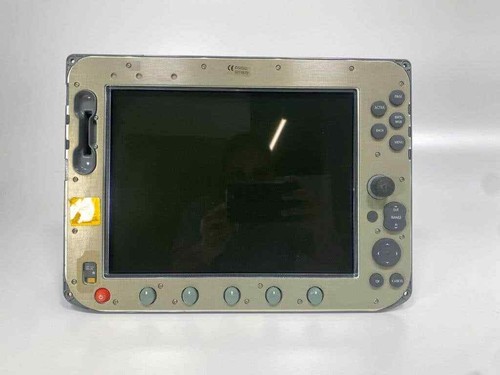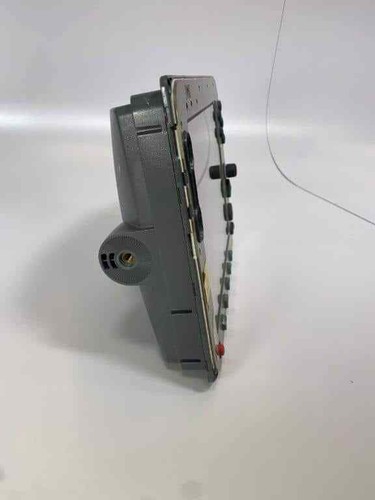 Do you want to see more pictures of this boat part? Click Here
Raymarine C120 Classic Display Core Only – E02022 – 90 Day Warranty Raymarine C120 Classic Display Core Only – E02022 – 90 Day Warranty **Raymarine C120 Classic Display Core Only – E02022 – This listing is for a Raymarine C120 Classic display. This display was removed from a boat being refit with new electronics. This display is in great used condition. The anti-glare coating on the screen lens was failing; once this coating starts, we find that it is best to completely remove the coating. The operating system of this display has been updated to the latest software version, v5.16, for peak performance. Our testing is rigorous, we port test these units, and should anything come up post-sale, we have the ability to deal with it – See diagnostics screens, and function screens for proof of functionality – every picture you see is of THIS unit, we don't believe in stock pictures. We have tested all functions of this unit, including DSM port, NMEA 0183 port, SeaTalk port, card reader(no chart card included), radar port, etc. All test shots are of THIS display, some are using peripherals that are not included. Items Included: Raymarine C120 Classic display Core Perfect as a drop in replacement for a downed C120 Classic display. Please note: This is a multi-function display that requires peripherals (Power cable, GPS antenna, Radar, Sounder module) to perform certain functions. None of these peripherals are included but can be found on eBay from us or from various other sellers. This unit is great as a replacement for a downed unit on your vessel. If you need a bezel, sun cover or other accessories for this display, please reach out to us directly to see if we have the items you are looking for in stock. Shipping will be free in the contiguous US. We offer a 30 day return policy as well as a 90 Day Warranty from date of receipt, so you can buy with confidence. Thanks for looking! Terms: All items sold at Max Marine Electronics come as you see in the pictures provided, with ONLY the parts and accessories shown in the pictures. Do not assume any additional items will be included in your shipment. IF YOU DO NOT SEE SOMETHING YOU EXPECT TO BE INCLUDED IN THE PICTURES WE PROVIDE, IT WILL NOT BE INCLUDED. Read all descriptions thoroughly. There are times a display is used ONLY to show the item being sold is functional and working properly. In this case these displays ARE NOT included, this will be stated in our descriptions. If you have ANY questions feel free to send a message or call Max Marine Electronics Inc, Pompano Beach, Florida. We always want to be transparent with our customers and fully disclose any information regarding the products we sell.   Shipping International Shipping: IMPORTANT: We ask ALL international customers to send us an email or eBay message that contains the following: delivery name, business name (when necessary), complete shipping address (this address must match the address provided during checkout, eBay prohibits address changes made by us), an email address that is checked regularly, cell phone number and a business phone number if possible. This information is sometimes requested by the carrier in an effort to collect customs, duty and brokerage fees. Please note, items shipped by FedEx, UPS and DHL that do not have customs, duty and brokerage fees paid within 3 days are charged storage fees by the carriers. After 7-10 days in some instances items with outstanding fees are disposed of. In the event this happens, items are not shipped back and refunds will not be issued. International customers are responsible for all customs, duty and brokerage fees. This is not included in shipping charges or the cost of the item. Unless collected by eBay in advance. If buyers are unaware and would like to know what these additional fees will be, there are many places on line that can provide estimates. Items delivered to customs, where duty and brokerage fees are not paid, or in the event that a customer refuses their package, are, according to eBay, delivered packages. It is the customers responsibility to arrange and make payment for any customs and duty charges. When customs, duty and brokerage fees are not paid the item will not be returned to us and the item will be disposed of, there will be no refunds issued. In the event that duty is collected by eBay at the time an order is placed, and duty is expected again at the time of delivery, simply request a copy of your receipt that includes the tracking number associated with the package. This information can be sent to eBay and you will be reimbursed the fees paid when your order was placed. Economy shipping for international order uses USPS International First-Class. This service takes an average of 6 weeks, but may take longer. We ask that our customers anticipate a minimum of 6 weeks for delivery of these packages. Additionally, USPS International First Class does not offer tracking throughout the entire shipping process in most cases. If quicker shipping is required, please select this option during checkout. eBay messages requesting expedited shipping after an order is placed may not be seen prior to your order being shipped, as we ship most orders within one business day and in some instances the same day. On larger and more expensive items, we prefer for customers to ship using expedited shipping, these services offer better tracking, faster delivery and reliable insurance. This option is available during checkout. Please be advised once a package leaves our warehouse, we have no control over the delivery time. All international delivery times are subject to delays due to customs and the speed, organization and reliability of the destination country's delivery services. Please track international packages with the tracking number provided to eBay when your package is shipped. We are able to view only the same information visible to our customers. Please be advised that any package held by government officials at customs for any reason can and possibly will delay shipping. Customs agents supersede the permissions of all carriers and have the right at any time to detain, destroy or return a package. In the event that this occurs, refunds cannot be issued. Please be aware of the items being ordered for delivery and what is prohibited for delivery within your country. In the event of severe weather, global health crisis, catastrophe or customs/government delays shipping may be delayed, no matter the service level. These types of events will void service guarantees and shipping will not be refunded. Please check carrier company websites if you experience a delay to know the nature of your package's delay. Some countries have regulations regarding the dimensions of the packages we can have delivered. If you would like to order a radar or any large item, please email us. We will be happy to check shipping guidelines and get accurate shipping charges from a carrier that is able to deliver the item. To help us avoid auto correct and translation errors which can cause shipping delays or returned packages, please provide all delivery address information in English. Please note, Max Marine Electronics will not falsify any customs documents or forms. The price paid on eBay is the price that will be reflected on shipping documents. Any requests for this type of service will be ignored. Domestic Shipping: Free Shipping applies to orders being delivered within the contiguous United States ONLY. Continental US:All 'BUY IT NOW' non-auction items being shipped by economy shipping, in the contiguous United States ship FREE, unless otherwise indicated.All auction items being shipped in the contiguous United States ship for a flat fee as stated in the shipping section unless otherwise indicated. Outside Contiguous US:Order's shipping to Alaska, Hawaii, Puerto Rico, other U.S. Territories and military addresses are subject to shipping charges for Priority Mail service in some cases. If a problem arises and delivery is restricted, we will make an effort to reach customers through email or phone prior to cancelling and refunding an order. In the event of severe weather, global health crisis, or catastrophe shipping may be delayed, no matter the service level. These types of events will void service guarantees and shipping will not be refunded. Please check tracking on the carrier company website if you experience a delay to know the nature of your package's delay. In some instances, eBay will also discuss delays on the eBay provided tracking page. Large items, such as open array radars and satellite TV equipment, may be too large to ship to some domestic addresses outside the contiguous United States. Before making these purchases please be sure to contact our customer service to get the package dimensions or to ask one of our helpful representatives if the item is able to ship to the desired address. If we are not able to ship an item, customers are always able to arrange freight shipping at their own expense. Expedited Shipping: Economy shipping is the only free shipping method offered, delivery can be expected in 1-10 days in most cases, this is determined by the distance, the specific delivery location, the weight of the item, the carrier and service level selected. Free shipping orders will be shipped with the most cost-effective carrier of our choosing. If expedited shipping is required, this service is available through checkout at an additional cost. Requests for expedited shipping after the time of order placement cannot be guaranteed. Max Marine Electronics is obligated to ship orders within one business day, therefore requests made after checkout has occurred may not be seen prior to shipping. Other Policies: All packages over $300 will require a signature for delivery, please be aware of this policy as there are no exceptions, this is an eBay seller requirement. It is imperative that a delivery address where someone is available to sign for these packages is provided. Items returned because a signature could not be obtained, will be refunded less the cost of the initial shipping (when free economy shipping is used, the shipping cost paid by Max Marine Electronics will be subtracted from the refunded amount). In most cases, tracking numbers will be uploaded to eBay within one business day of orders being paid for. Please check eBay order details to track delivery progress. We always attempt to choose reliable carrier services and package items as safely and securely as possible. Rarely, an accident may happen outside of our control. In the event that a package is damaged, delayed or lost in shipping, please contact us immediately. We will contact the carrier and work with our buyers to come up with the best possible solution. Return Policy: We always prefer to work directly with our customers to correct any issues the arise from delivery or with your item. Please contact our customer service prior to opening cases, returns or leaving negative feedback. After over 10 years of business in the marine electronics industry, it is our belief that most issues can be easily resolved through communication. We will always do our absolute best to make sure our customers have a positive experience. In the event a customer does need to return an item we offer a 30-day return policy. eBay requires all returns be started directly through the eBay website. Please be sure to select the correct reason for return. Customers who abuse the eBay return system, defrauding Max Marine Electronics will be reported and the refund amount will be reduced. Items that were not received as described or arrived damaged will be returned at our expense and the customer will be issued a full credit. Return shipping will be the customer's responsibility on items ordered by accident, items no longer needed, items that are the wrong size/do not fit or items damaged by the customer. These returns may be subject to a restocking fee that will cover any expense to Max Marine Electronics resulting from these purchases. All returns, unless damaged during delivery, must be returned unopened, unused, never installed and with all of the parts and accessories originally included. We will on occasion, allow returns outside of our 30-day policy. These refunds may be subject to a restocking fee. These fees will be deducted from the original purchase amount. The remaining balance will be issued as a credit toward the original form of payment when possible. Please note, some transactions cannot be accessed after longer periods of time, in this instance a company check will be mailed for the return. Extensions are occasionally granted for items awaiting installation and are issued at our sole digression. An extension must be requested in writing and approved by Max Marine Electronics prior to placing an order. 90 Day Warranty: At Max Marine Electronics we want our customers to feel secure when making their purchases. It is important for us that we offer a fair warranty to make our customers aware of our commitment to their satisfaction. Our 90-day warranty covers all items, unless otherwise stated in the item's description. The 90-day period begins once the product is delivered to the address provided at the time of order placement. Extensions are occasionally granted for items awaiting installation and are issued at our sole digression. An extension must be requested in writing and approved by Max Marine Electronics prior to placing an order. Exclusions from the 90 warranty include the following; items being sold for parts/repair, items showing evidence of voltage over load or lightning strike, if a repair attempt is made on our sold products by anyone other than Max Marine Electronics or when an exclusion is otherwise noted in the item's original description. Your warranty will be void and we will not repair anyone else's failed attempts at repairing your electronics. If a purchased item does not work for its intended purpose, please contact us immediately. We will make the return process as quick and painless as possible. Please note the 90-day warranty IS NOT a refund policy. Warrantied items will be repaired, replaced with an item of equal value and quality or ONLY in the event that we cannot replace or repair your item, we may offer a refund. We regret having to add this; however, we store all sales records, pictures of each item listed and serial numbers of the items we sell. This effort is to protect interests of everyone involved. Any persons attempting to defraud Max Marine Electronics will not be covered under any warranty and will blocked from doing any business with us moving forward. Please be advised, items purchased or refurbished through Max Marine Electronics Inc, sent back in to us for warranty repair, as faulty or damaged, that are found to be working properly by a MME Technician will not be covered under our warranty. Customers sending items in for warranty repair that were installed incorrectly, or have other damaged components effecting or preventing the performance of any item purchased from Max Marine Electronics Inc, may incur the standard minimum $100/hr. bench test fee and will responsible for both inbound and outbound shipping. All warranty repairs must be requested and approved by our staff prior to sending the item to our facility. All warranty issues outside of 30 days, must be delivered to Max Marine Electronics Inc. at the customer's expense.